Next up on our Summer Blog Series is Carolina Family Connections, an organization that is close to our hearts as our very own Theo Facinoli is a foster parent.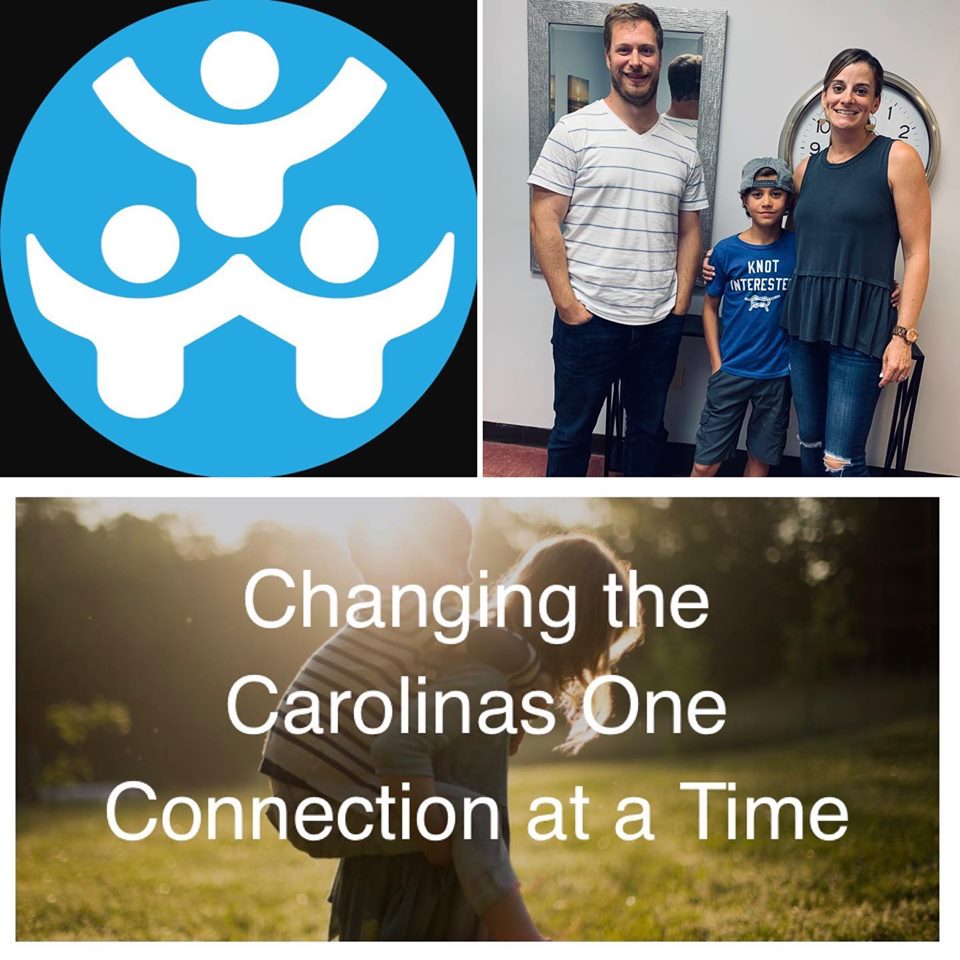 Carolina Family Connections is a nonprofit family foster care agency founded in 2006 by now President Laine Clontz and Vice President Ritchie Melchor with a mission of licensing quality foster homes and providing exceptional services and supports to both foster families and the children placed in their care. We work hard as an agency to provide personalized support to each of our foster families and important services that remove barriers to becoming foster parents and maintaining foster parent licensure. After nearly 13 years of operation, we are now serving over 45 foster homes and advocate for both foster parents and foster children to ensure that they have everything they need to be healthy, happy, and successful. We currently serve Mecklenburg and surrounding counties and partner with a variety of other nonprofit agencies in our community who help support the work we do at Carolina Family Connections. We appreciate all our foster parents do to care for the children in their homes, and we count it a privilege to walk alongside foster families through their journeys as we work to change the Carolinas one connection at a time.
We are currently facing a foster care crisis in our community, our state, and across the country; there are simply not enough foster homes available to accommodate the number of vulnerable children in need of care. In Mecklenburg County alone, there are nearly 600 children in custody at any given time, children who have faced challenges such as abuse, neglect, and other significant traumas. We receive placement referrals every day for children ages birth to 18, boys and girls, and sibling groups, all from a variety of backgrounds, a diversity of cultures, and unique in their abilities and experiences. We know that there are families willing and equipped to meet the needs of each child in foster care, which is why we do the important work that we do at Carolina Family Connections.
If you or someone you know is interested in foster parent licensure, join us for a Foster Parent Orientation on Tuesday, August 6th at 6:00 PM or Tuesday, August 27th at 6:00 PM; both events will be held at our office, which is located at 3141 Amity Court, Suite 200, Charlotte, NC 28215. Our next TIPS-MAPP foster parent training class will begin on Saturday, September 7th from 9:00 AM to 2:00 PM, also at our office, and run for six consecutive Saturdays.
If you would like to know more about Carolina Family Connections or how you can support foster care locally, contact our office today at (704) 568-9753 or visit our website at www.carolinafamilyconnections.com. You can make a difference in the life of a child in need!